When there are heavy showers or rains on your trip, it is best to learn to adapt to it instead of feeling uncomfortable about it.
---
If you know how to adapt with a positive mindset, hiking in the rain is actually not as bad as you think because you will have the opportunity to encounter scenes and landscapes that you rarely see often.
Here are some helpful tips for choosing clothes when hiking in the rain.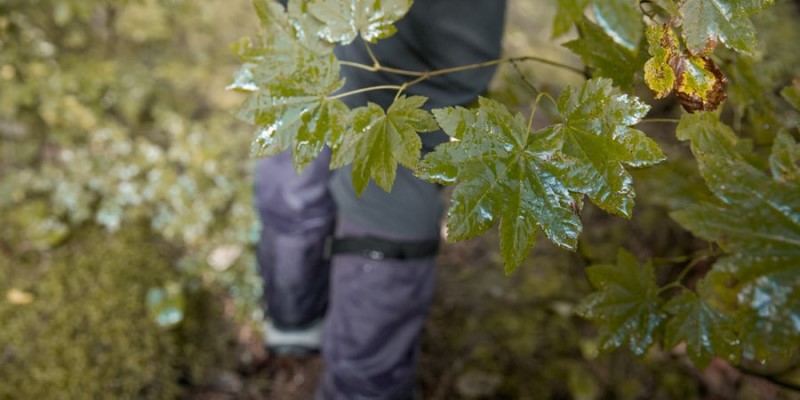 – Do not use cotton fabric
This is because this fabric holds water, including the sweat you are making, causing your clothes to get wet and you get cold. Instead, use good absorbent materials like wool, nylon, or polyester. In addition, cotton underwear should not be used.
– Choose the type of jacket with synthetic fibers insulation
Standard jackets usually retain heat less when they are wet. Water-resistant vests, or a combination of synthetic fiber and water-resistant insulation are your next ideal choice. If you go hiking in pleasant and mild weather, you can replace it with a fleece or soft-shell jacket.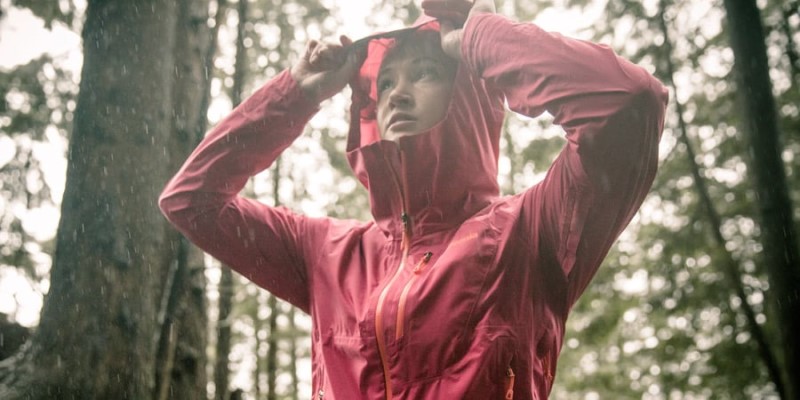 – Choose rain clothes
Choose clothes with bright tones can help you and your team mood in a gray day. In an emergency, light tones also make it easier for rescue teams to locate you.
– Refreshing the waterproof layer (DWR) of clothing and shoes
If you don't see the water forming particles and rolling on your rain gear, this means your waterproof layer is losing its effectiveness. Go refresh this class to restore its performance. It is best to do this at the beginning of every hiking season.
– Bring a hat to the rain
Even if your rain jacket has a hood, it is not enough to protect your face and glasses from rain. A rain hat should have a wide brim, if it's a ballcap, you can wear it under the hood of a raincoat.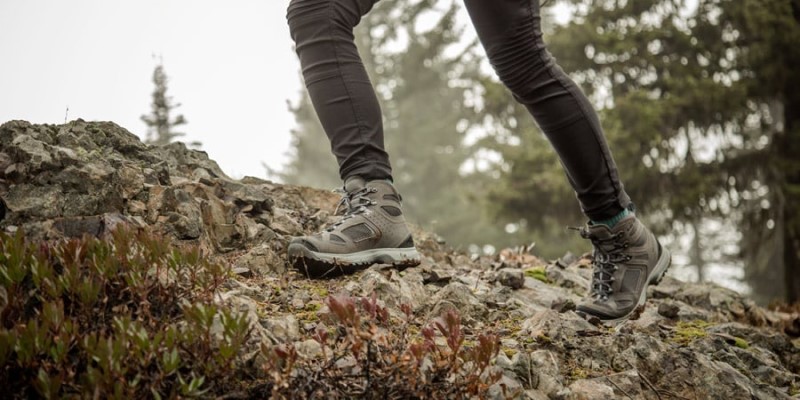 – Choice of shoes
Water-resistant boots help keep your feet dry, suitable for cold weather. You should refresh this waterproof layer at the beginning of each season, or when you spot large black spots starting to appear. You can wear mesh shoes when the weather is mild, because the net fabric drains and dries quickly. In addition, you also need a deep sole to easily move on mud and attach well to rocks and plain wood.
– Use leggings because they help to protect your socks and shoes.
– Bring a few extra clothes and socks to prevent dry case in case your clothes and socks are wet.