There is much happiness we only gain and feel after losing a lot of effort and time. There are journeys that have to sweat a lot to get a sense of happiness.
---
When traveling in conjunction with sports, the excitement of adrenaline-stimulating hormones brings the wonderfulness of nature around, you will think you are in heaven.
Like migratory birds, the traveler also wisely chose the warm, sunny and lush vegetation of Europe to escape the heat of Asian summer. The lyrical rural contempt in Germany is truly a worthwhile destination for readers.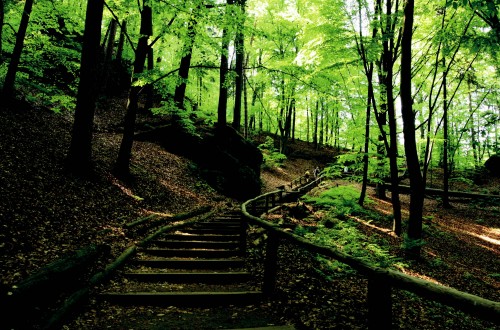 The Swiss large national park Swiss (Sächsische Schweiz – German name) has an area of ​​93km² from the fourth largest city of Dresden in Germany about 40 – 40km, and close to the border of the Czech Republic is a great resting place for the favorite. dynamic. The terrain of this area is quite special, formed during the process of creating earth hundreds of millions of years ago. This place used to be the sea, due to the change of the earth's crust, the water gradually receded, the persistent strength of the water and the wind created the sandstone mountains in this place with various shapes and not too dangerous. Hundreds of jungle walk connect sights, admire the beauty of the countless sandstone mountains, the charming bend of the Elbe, of lush forest patches.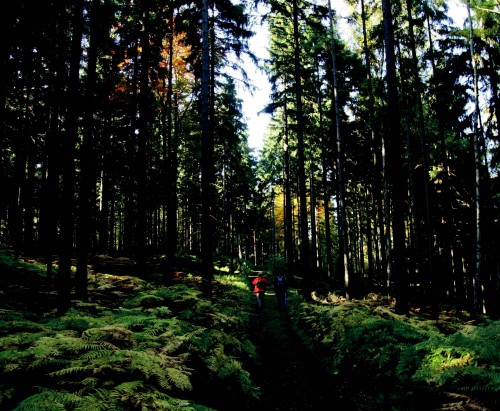 Walk in the green forest, breathe the clean summer air, listen to the chorus of the birds and let the wind blow down the cheeks and hair. A good shoe has a hard nose, deep groove base. A lightweight backpack with water, sandwiches, some apples, pears along with a map of the park, it's comfortable hiking all day.
You can choose a route every day to explore. Each line has its own sign marked on the trunk along the road to avoid astray. For example, if you have selected the middle red line with a green circle, you should follow the path with that symbol. There are many sections to climb the iron ladder or stone ladder to go up high. The narrow stairs of iron at first glance seem quite steep, but have set foot on the ladder, each step brings you to different emotional levels between nature and sky.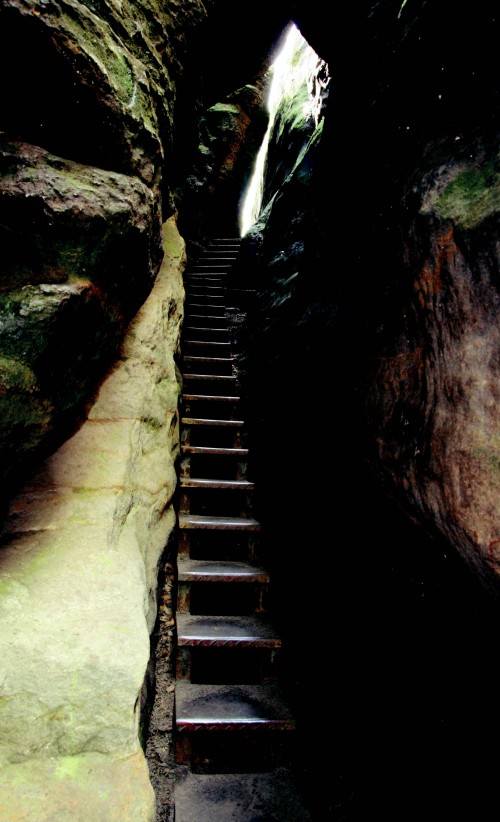 To conquer yourself, try free climbing that started from this mountain, then spread throughout the world. Those who like to climb the cliffs want to come here once, cling to the rock and climb one of 1,100 sandstone cliffs with about 17,000 creeks. A mecca of mountaineers! If you have a high concentration, carefulness and calmness, the flexibility of your body and especially supple fingers, you will definitely love climbing here.