Although life in Tokyo is always filled with a rush and lively atmosphere, people here still try to balance between work and rest with useful physical activities.
---
Because there are many mountains with moderate height, surrounding the area, hiking – hiking sports have been attracted and responded by many people. Currently, one of the most interesting walking places near Tokyo is the majority of tourists, the Mitake Mountain in Ome City, a suburb of Tokyo.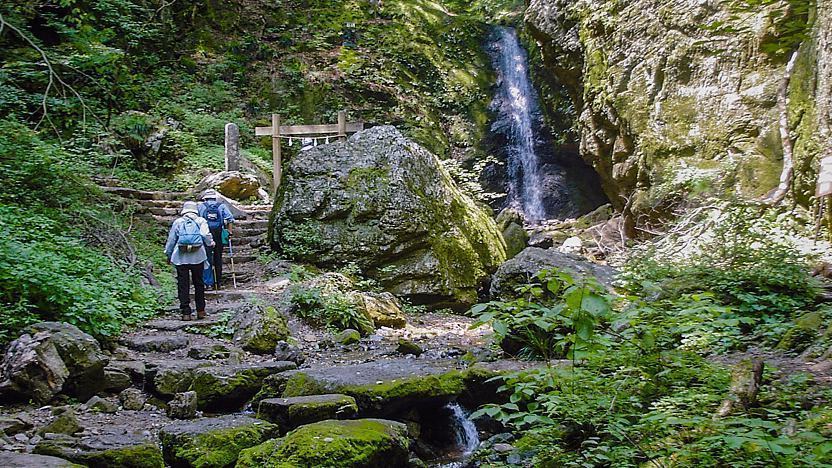 Mitake Mountain is 929m high with over 1,250km2 of hills, forests, canyons and some small towns. This overall is located in the Chichibu-Tama-Kai National Park, with less than 2 hours of travel from central Tokyo, this is a place that attracts many visitors and walks on weekends. The mountain is also known for the only temple in Japan to worship a dog – where people with dogs often take their pets to pray.
The hiking journey in Mt. Mitake usually begins by walking to the Musashi-Mitake temple located on the top of the mountain (929m), which takes about 20-30 minutes. On the way, you will cross small villages, souvenir shops that serve tourists and pilgrims who have existed for centuries. Then, from the temple, visitors can spend more than an hour to continue walking to the nearby beautiful valleys. Among them, the highlight is the valley of "Rock Garden", with a stream of rocks covered with picturesque moss, and a majestic 7-section waterfall falling from a high mountain. This is a very interesting scene that anyone who wants to walk on Mt. Mitake wants to see it.
Besides, when carrying out this journey in the last days of the month to the beginning of September, visitors also have the opportunity to see the rare purple flowers Anemonopsis macrophylla. This flower is mostly grown at altitudes above 1000 meters, so it is difficult to find. Currently, with only about 50,000 trees in the wild, Anemonopsis macrophylla is in danger of extinction.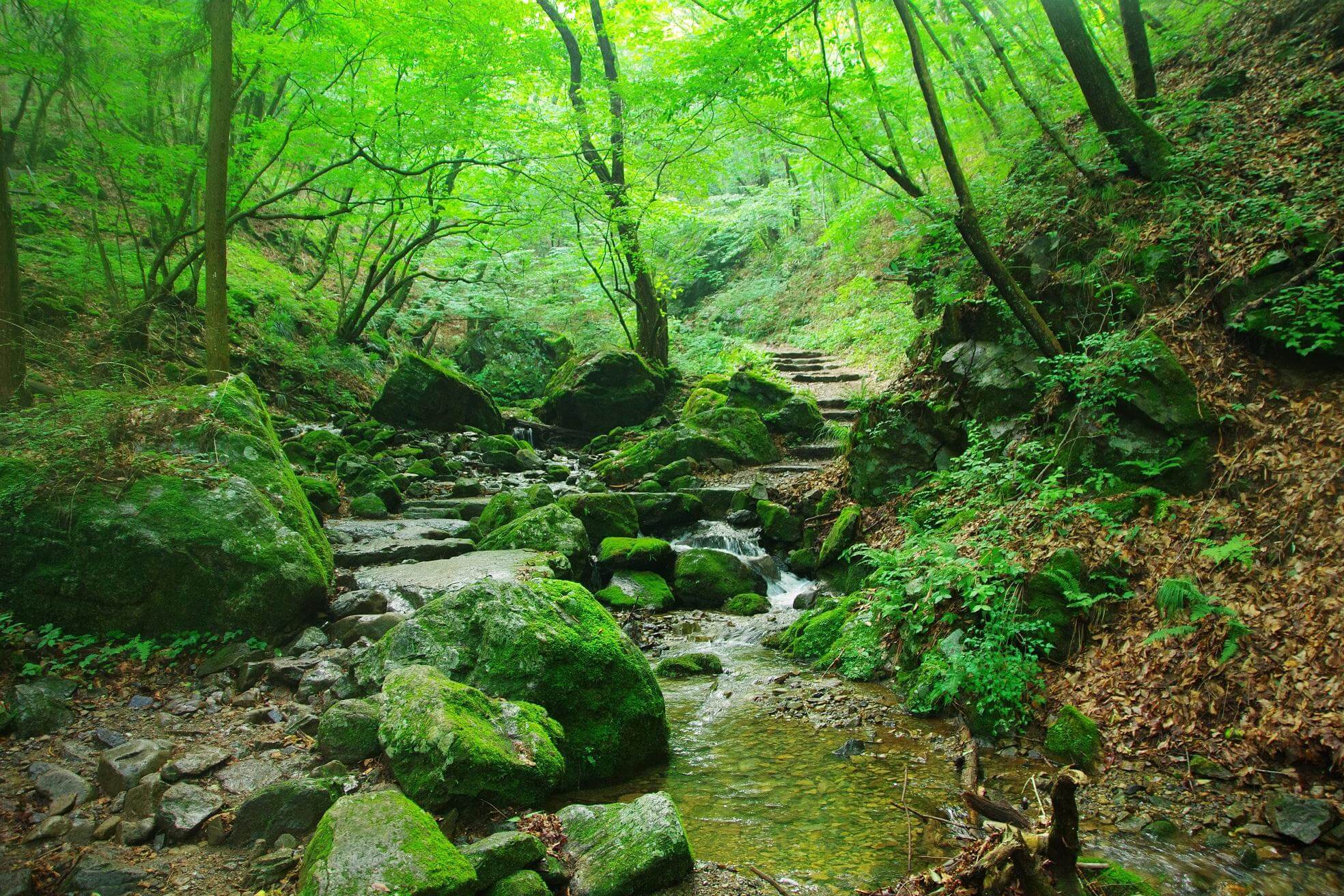 If you still don't falter because of tiredness, and want to enjoy more beautiful scenery, you can walk about 40-60 minutes to Mount Otake (1,267m high). Although the ground is a bit steep and must be more laborious to walk, when you get here, visitors will be able to see a short strip of fresh green forests, cool breezes and quick dispel.
To make the journey above, visitors can take the subway from central Tokyo to Ome station. After that, take the route to Mitake station and then take the bus to the foot of the cable car to start this exciting walk.